anonymous submission to 1312 Press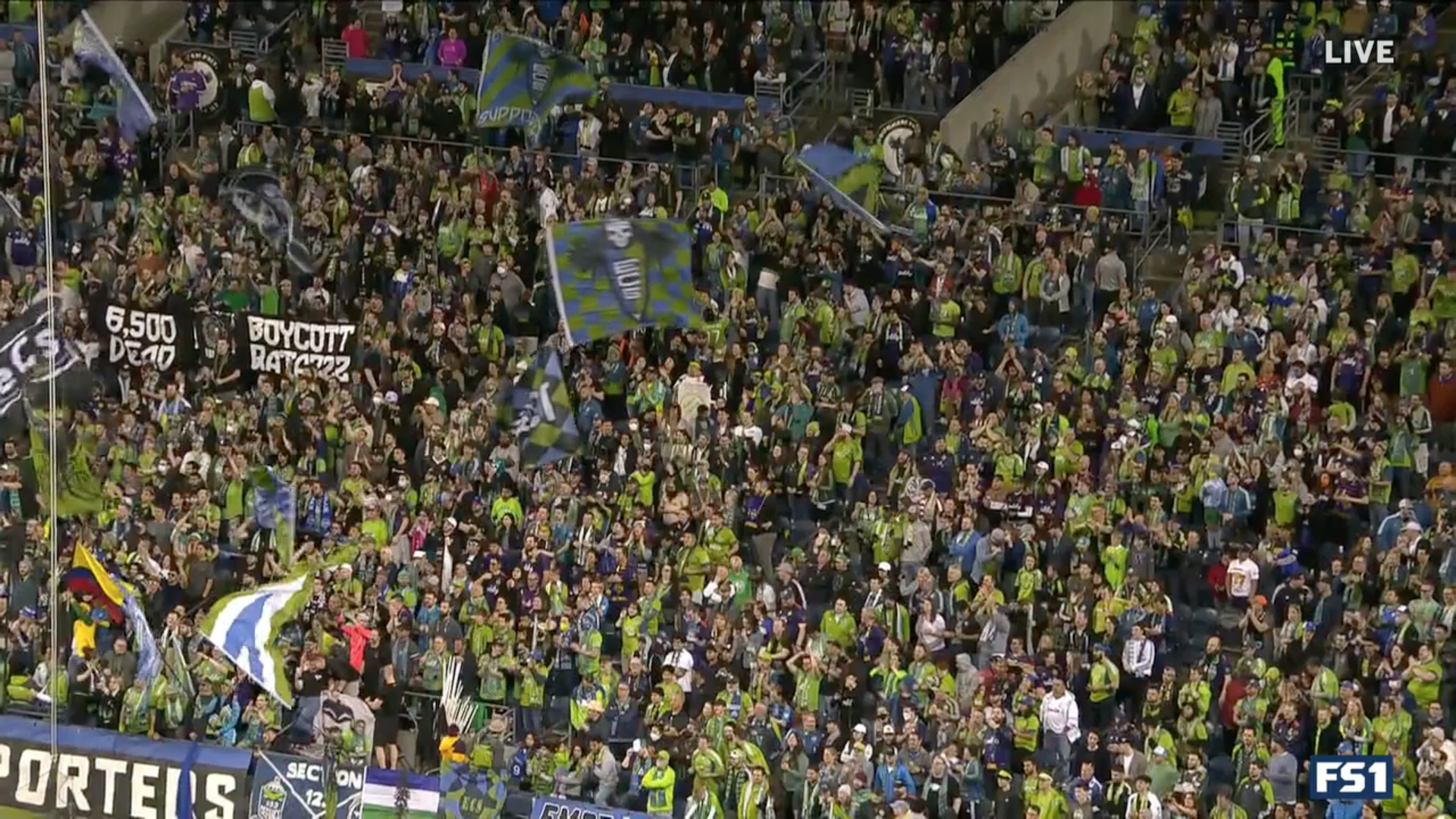 During the victory celebrations after the CCL 2022 Final in Seattle, several of us displayed a banner reading "6,500 DEAD: BOYCOTT QATAR '22" and were pleased to find it got significant air time during the broadcast of the game on national television. We did so knowing that several heads of international football were present, and that Seattle sports officials would be hoping to exhibit a record attendance of Sounders supporters as a reason to host the 2026 World Cup.
On Wednesday, May 4th 2022, the Seattle Sounders FC hosted Pumas UNAM in the CONCACAF Champions League (CCL) final. The CCL club tournament is an international competition between the  best clubs in North America, Central America and the Caribbean. After a 3-0 victory over Pumas UNAM, the Seattle Sounders were the first MLS team to win the tournament in its current form. Nearly 69,000 fans attended the game, setting the record for the tournament. The eyes of international football were surely on Seattle this evening.
Half a world away, Qatar has been preparing to host the 2022 World Cup, scheduled to take place in November and December of this year. Since it began development in 2010 of new stadiums, airports and even a new city to accommodate the World Cup, at least 6,500 migrant workers have died due to dangerous working conditions. We wish to draw attention to and express solidarity with workers worldwide forced to work in dangerous conditions while the heads of state and international football federations alike line their pockets. We also wish to remind our neighbors in Seattle of the brutal realities of hosting World Cup games for poor and working communities of color. We will not idly sit by and allow you to use our culture of soccer support for your profits.
– some Sounders supporters